ACPA 2022 Awards Nominations are Open!
Deadline 1 November 2021
Nominate today!
Each year, ACPA provides recognition to exemplary students, administrators, educators, and programs/initiatives, normally awarded at ceremonies and receptions during the Annual Convention.
Awards are broken up in to two parts: Association Awards are the highest honors and recognition ACPA provides the profession; Entity Awards highlight accomplishments of individuals, programs, and entitites (generally commissions, coalitions, state/regional and international chapters, and communities of practice. They are an opportunity to highlight best practices and scholarship that benefit students, recognize members and highlight accomplishments. We encourage all to nominate at least one mentor, peer, colleague, student, or supervisee for one of these awards.
Award Resources
Click this link for nominator resources for Association Awards submissions.
Association-Wide Awards
---
Overall Entity Awards
---
CONGRATULATIONS 2021 Association Award Recipients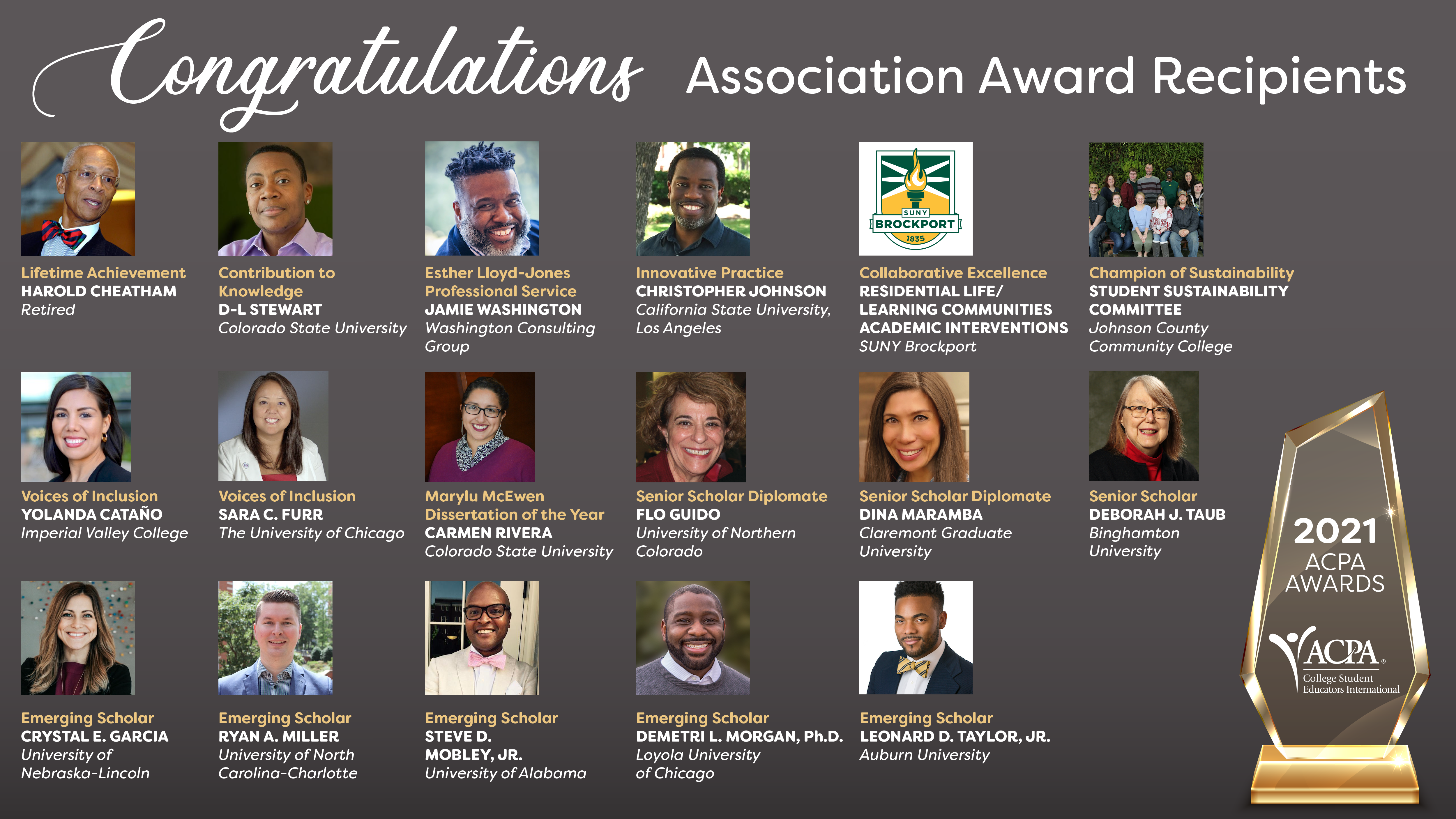 2020-2021 Award Newsletters
Issue 1 // released 29 October 2020
Issue 2 // released 19 November 2020
Issue 3 // released 10 December 2020
Issue 4 // released 8 January 2021
Issue 5 // release 22 January 2021
Past Recipients
If you have any questions about the awards information or awards program, please contact awards@acpa.nche.edu